Whether you are new in the world of bubble tea or have been constantly consumed by it, you might have been astonished as to how it became an all-time favorite drink of many. Well, it is never too late to catch up! We are here to help you choose what flavor you would surely love to try! Bubble tea (also known as pearl tea, tapioca tea, and boba tea) is a drink which was originated in Taiwan in the 1980s and it soon became popular not only in Taiwan and China but all over the world. It normally includes four main ingredients: brewed tea, milk, particular flavor of choice, and tapioca pearls or boba. Tapioca pearls are the usual sinkers found in bubble tea, but there are a lot of options that you can use as add-ons to your drink. These are usually black due to the sugar mixed in with the tapioca. It is commonly served in transparent cups with a fat straw so the pearls could be easily sipped. It is called bubble tea both because of the pearls and the floating "bubbles" created by blending. Its ice and sweetness level could also be customized. The taste of each bubble tea depends on the flavor you are going to get. For you to know more about it, here are the top 5 all-time bubble tea flavors!
Taro Milk Tea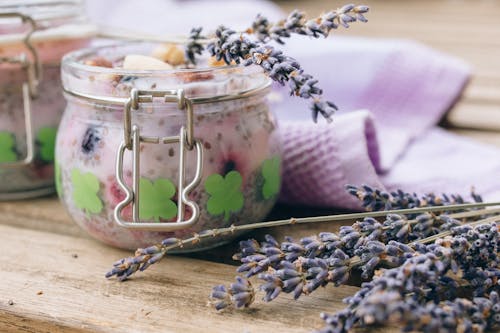 You might have been wondering what flavor is the purple bubble tea that we often see, it is none other than, Taro Milk Tea! It surely is one of the best and most popular flavors out there. It is basically made from taro root powder mix, cream, and served with boba. So if you are curious of its taste, it will give you a nutty and rich vanilla flavor that is not overly sweet. Though its main ingredient has a similar taste and texture of a potato, this drink will not come out starchy and will still give you a fresh feeling!
Matcha Milk Tea
Green tea has been a trendy ingredient to a lot of beverages, especially in many tea and coffee shops. It is originally whisked with hot water to achieve its desired consistency but it could also be in a form of green tea powder mix. Just add sugar to reveal its sweet flavor and serve with ice and tapioca pearls! Some may or may not like this flavor but it surely is worth giving a try!
Thai Milk Tea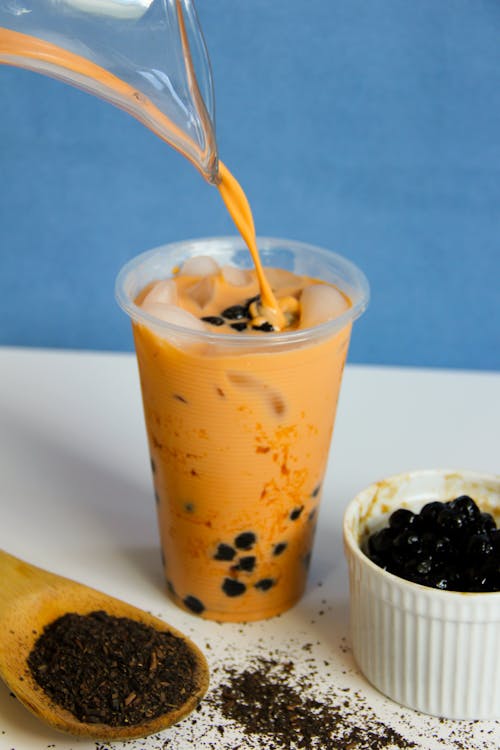 Thailand widely known in producing a number of famous beverages, no drink might be more renowned than their Thai Milk Tea. It is greatly known for its creamy flavor partnered with its orange hue. This popular drink is generally made from Thai tea or Ceylon tea, milk/condensed milk, and sugar. Some people spice it with crushed tamarind, star anise, or cardamom. If you happen to wonder of its color, food dye is mixed with its tea leaves to achieve its color. It has a rich flavor and is definitely one of the go-to drinks of some tea lovers. You could serve it hot or over iced. Of course, do not forget to add tapioca pearls!
Brown Sugar Milk Tea
Talk about basics, this milk tea will never not satisfy you. Although a lot of tea shops offer this flavor, it is a variant which does not contain tea in its ingredients. Whether you are new to this milk tea craze or have been a lover for a long time, you will definitely order this multiple times. It might be the best bubble tea flavor to many! This is also good news if you are a sweet tooth as it is made from brown sugar soaked tapioca balls and fresh milk! It has a toasty caramel sweetness because of the sugar and the pearls might have a chewier texture among others.
Strawberry Milk Tea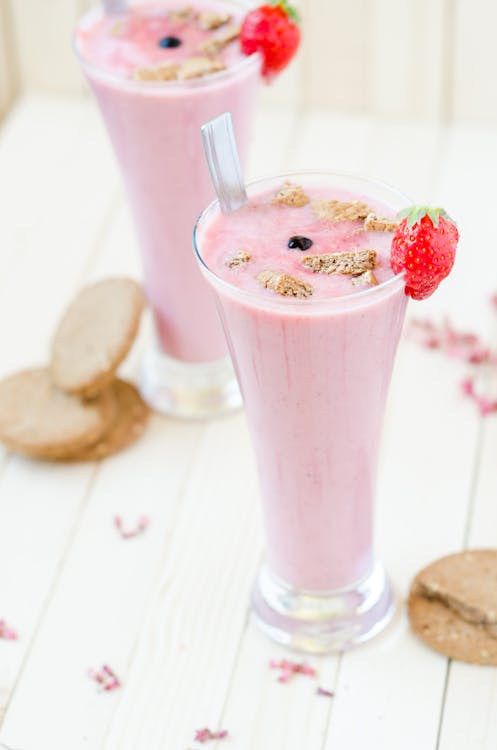 Don't you worry strawberry lovers! Who says you can't have strawberry bubble tea? Made with the same procedure as other bubble teas, this variant is creamier and berry delicious! It originated in Taiwan and it is usually made with black tea, strawberry milk, and chewy tapioca balls or what we also call as boba. It will absolutely give you a fresh feeling because of its fruit flavor! Delicious!
There you have it, our top 5 all-time bubble tea flavors! Hope this article helped you! Are you finally decided on what to get? Boba tea has a lot of variants and until now, emerging businesses are creating more unique flavors for us to try! Without a doubt, its flavors will give you a sweet and refreshing feeling that will make you crave for it as often as you have expected. It is also relatively cheap and accessible for everyone. Especially now that with just a few clicks, you will be able to easily satisfy your drink cravings right at your doorstep! For easy search, we would like to share that the Lollicup Store offers a promo code for their DIY Boba Milk Tea Kit. If you buy 2 or more, you would be able to get it for only $14.99 each instead of $19.00. It will automatically apply once you checkout, valid until November 30th 2020! They also offer Boba Tea Starter Kit in Taro and Matcha flavors. Hurry and get this great deal on Lollicup Store! Enjoy your milk tea at home!