Giving gifts is one of the best ways to show our the people we love our affection and gratitude. During holidays or big occasions where there is an exchange of many presents though, we can sometimes run out of fresh ideas. Often, it is less challenging to just give away the money we have earmarked for the gift, since who doesn't like receiving some dollar bill gifts anyway?
Simply handing over the money seems quite boring and lame though, if we're going to be pretty honest. You might as well just ask for their bank account and make an online transfer. But where's the fun in that?
Today, we're going to share with you some clever ideas to give money as a gift that you will surely want to try yourself the next time holiday season rolls around.
Money Origami
Throw boring out the door with this creative presentation.
Origami is the ancient art of paper folding often attributed to Japanese culture. This way, there's no need for you to think of packaging, unless it's part of your chosen theme. Just be careful not to damage your gift in the process! (You might want to practice with real paper first!)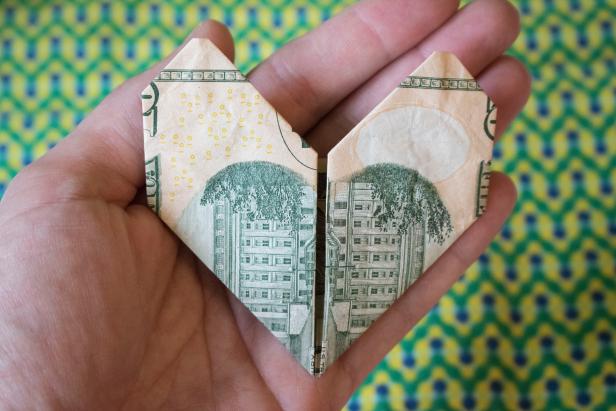 Money hearts are no-brainers! You can even smuggle a cute note inside.
It's sometimes hard to gift clothes for fear that you might get the size wrong. This way your recipients can choose their new outfits themselves! (Or buy whatever they want. It doesn't really matter, haha!)
A friend in need is a friend indeed! Maybe someone needs help with their rent or mortgage. Especially during the pandemic when a lot of people lost their jobs, this is one of the best ways to extend a helping hand. And there's no need to wait for Christmas!
Money Surprise
One definitely fun way to give money is to hide it inside something such that they won't expect that it will contain cash! The great thing about this is you can tie it to particular occasions to make the celebrations more festive. You also get to recycle a lot of things that you might otherwise have thrown away!
Tip: it's better if you're around when they open your gift but if you won't be, follow up in a couple of days with a "How did you find my gift?" They just might have the surprise of their life!
Creative money gift ideas that put a play on 'Dough' and 'Bread'
Your friends will surely get a good laugh out of this and we sincerely hope you don't miss the scene when they find out!
Another dough pun! The kids might not get it at first but they'll surely still appreciate it.
Sometimes the icing is not yet the best part of the cake!
This is our last doughy pun, we promise!
Creative ways to gift money hidden in a box
For this one they might actually suspect the surprise but it'll still be just as fun.
A clever way to give money as a gift to a smoker…just as long as they don't accidentally light it up!
Well this will surely make the kids' next art activity interesting.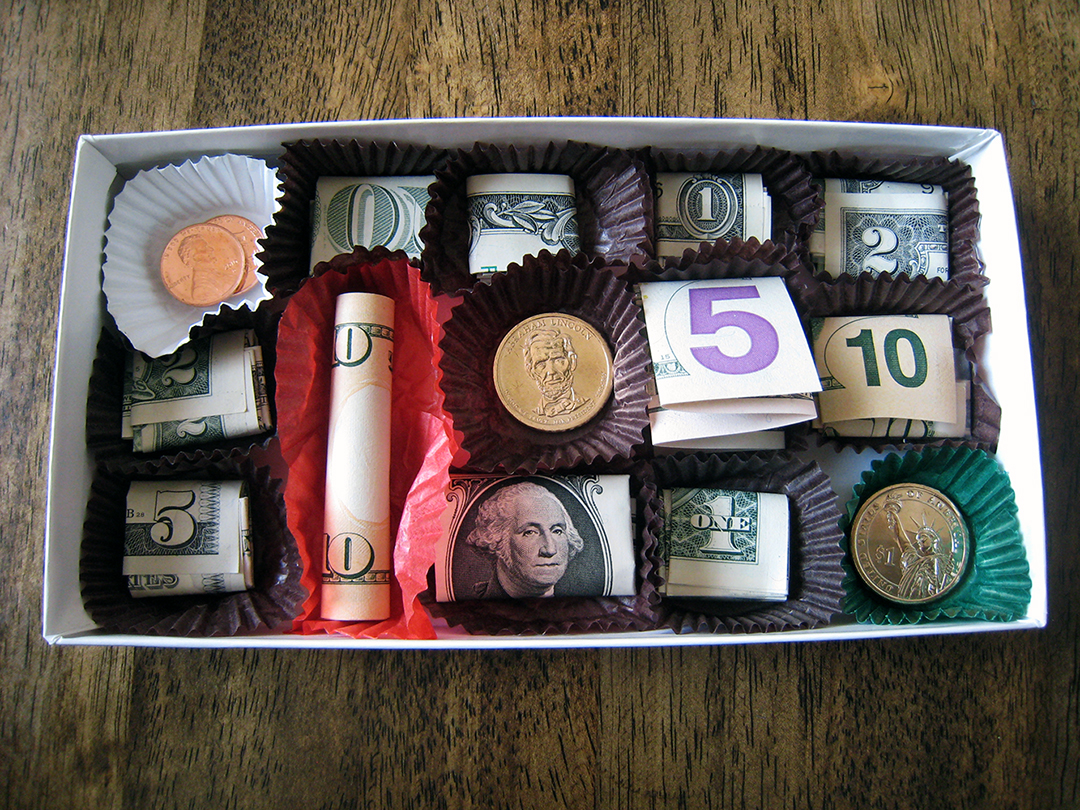 They say you never know what you're going to get!
Money in fun packaging
You might have received cash this way before. There's no need to buy a lot of the materials needed as well as you might already have them lying around the house. If you haven't tried giving money like this before, now is a great time to try it yourself!
We've all saved our moolah in a mason jar. Now it's time to add other treats and gift them away!
Money piñatas are great gifts not to just one person but to a whole group of people. Hitting a piñata is a super fun activity to do at a party as well!
At first they might be disappointed because they think it's only a card, but wait for it…
It's the piñata idea but this time in balloons. Make sure they eventually realize there's money inside!
An easy way to raise the stakes for the Easter egg hunt!
You can create your own replica of a gold brick and put the money inside.
Making the recipient "work hard" for it
Now, if you're really close to the people you're giving money to, here are some truly creative ways to give them the gift of money.
This might seem cruel but it'll give them time to think before they spend it!
There are ready-made products like this but you can always make your own DIY money soap. This will ensure that they also wash their hands more often in this pandemic!
Money gift ideas for later spending
In case your recipient is not particularly in need of money yet, here are some fun ways to present them with a cash gift without making it a ho-hum occasion.
They might want to hang this up where intruders cannot easily steal them away.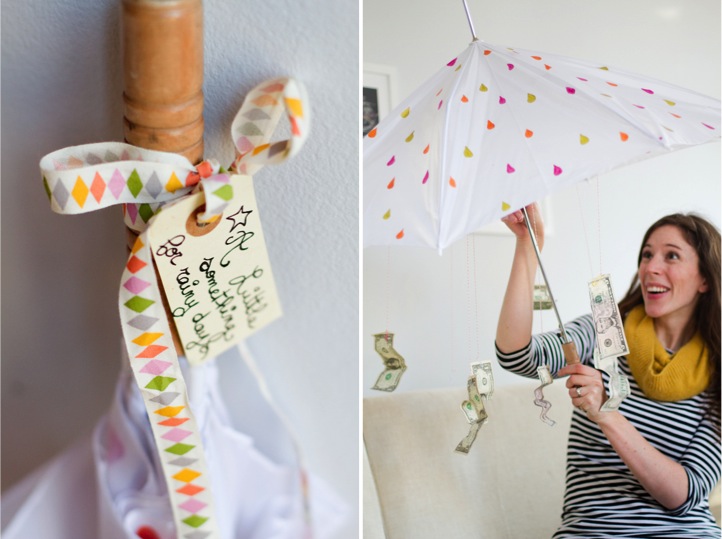 You can hide the money in an umbrella where they can find it for a rainy day!
A lot of people end up blowing their cash away due to medical emergencies. You can stick the cash inside a first aid kit!
Similar to the first aid kit, you can roll your dollar bills in their prescription bottles to let them know you're thinking of them!
Creative ways to give money as a graduation gift
Well, it could be as a graduation gift, a Valentines present, or a birthday gesture. Whatever the day, these money gift ideas will surely put a smile on the face of your loved one!
There are many fun ways to design money as necklaces. The only limit to your creativity is your imagination!
Flowers are so passe! You can go as crazy as you want with your own money bouquet.
No matter the occasion and the person you're giving to, the gift of cash is always a nice means to brighten someone's day. Be it Christmas, graduation, or their birthday, cold hard cash is something that someone out there will always appreciate. You can even make it more personal by getting gift cards from the stores they frequent! This is another easy strategy to personalize money gifts to let the person know you pay attention to what they love.
Gifting money is in no way rude because when it comes to giving, it's the thought that counts! Your recipient might secretly love you for it too! Just let your imagination run wild so that you can create. And if you're still not sure, you can always gift us the money and we'll take care of the rest. Haha!
One Comment