Keeping healthy doesn't only mean sticking to a balanced diet. Exercise is another key to maintaining our overall health and fitness. While most of us are stuck home due to the quarantine, however, it can be quite the challenge to increase our metabolism. So if you have no option but to stay at home, today we're going to share with you some of the best home fitness equipment you should consider getting. We'll even point you to some of the best online deals you can get!
Jump Ropes
This is something that you might have enjoyed yourself when you were younger. You might even feel a bit of nostalgia once you get back on this fun piece of fitness equipment. Jump ropes are great for strengthening your upper body and legs. Click here for an extra 10% discount coupon when you check out Titan Fitness' Speed Rope today!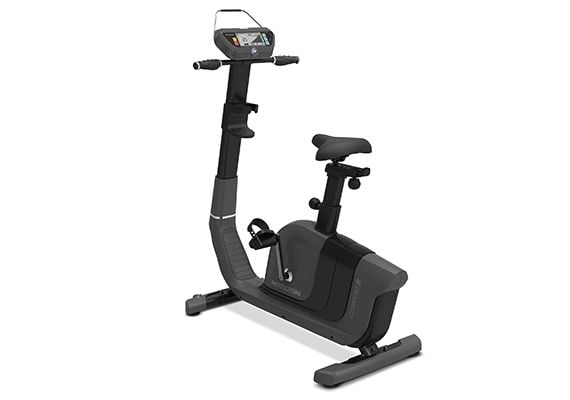 Indoor Cycling
There's no need to miss riding your bike to places if you can still ride your bike indoors. It may not feel like the same but at least you can watch a movie now on a tablet or on your phone while you burn the calories away. Indoor cycling is a great way to make our hearts healthier and stronger. Click here to get free shipping for Horizon Fitness' Comfort U Upright Bike!
Dumbbells
These handy weights are some of those must-haves you can't do away with once you decide to say goodbye to the unwanted fats. The great thing about dumbbells is you can take them anywhere with you, so even when the quarantine is over and our lives get back to normal, you can keep to your newfound regimen. Click here to get Bowflex's Selecttech 552 Dumbbells with a free shipping deal via Amazon!
Foam Tiles
If you can't go to the gym, it's time to bring the gym to your home! Complete your personal home gym with these interlocking foam tiles. Your floor will thank you, and your knees will thank you. You might not particularly use these to exercise your muscles but when you're throwing around fitness equipment, it's better to err on the safe side! Get up to $10 off and free shipping when you sign up to Amazon Prime here!
Kettlebells
Dumbbells may be more popular but for newbies interested in taking their exercise to the next level, you might want to consider getting your very own kettlebells. Their main difference is that kettlebells' weight are more equally distributed than for dumbbbells. The Adjustable Kettlebell Weight by Titan Fitness will even be able to adapt to the weight of your preference. During a pandemic, it's one of those things that are better to buy brand new than used! Click here for up to 12% in savings for orders $99 or more!
Treadmills
When it comes to exercising and the gym, who here would not be able to conjure up the image of a treadmill? It's one of the most popular fitness equipment anywhere. Treadmills provide you with a full cardio workout, lowering your risk for major heart illnesses and even helping you release some happy endorphins for a complete mood boost! Continue to this site to get your own sports equipment today!
Resistance Bands
You might not have used them before but you surely would have seen some of these in action via Instagram or TikTok workouts. These infinity loops may look innocent and you might even doubt their effectiveness but all it takes is trying them out once to understand how they work! Be careful, though, these come in different thicknesses and you might want to read up on how each should be used and for which part of your body. Get this 5% coupon code before you checkout at Titan Fitness today!
Weight Bench
Weight and strength training call for more than the available furniture in your home! One of the fitness products that you might find essential for your home exercise equipment is a weight bench. The Marcy Flat Utility Weight Bench has a capacity of up to 600 lbs so this one is quite safe to use no matter your heft. And if you were looking for a sign, this is it! Get it here with free same-day delivery via Amazon Prime!